Cash Heavy Industries Exits Airline Business
Company could not survive swat from heavy hand of North Dakota municipal worker
After launching one of the fastest-growing no-cost carriers (NCCs) in the United States, building an award-winning frequent flyer program, forging promotional relationships with VISA, Domino's Pizza, and Service Corporation International, all on an investment of over 7.0 CF, Cash Heavy Industries announces the merger of Apex Airways to United Continental Holdings, Inc. and the substantial write-down of all shareholder value associated with this asset.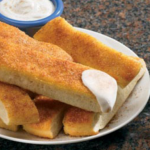 Apex flew high and strong, but pretty short. CHI's CEO Julie Anderton noted, "No other carrier made such a little go a very long way." Apex's regulation-light, asset-light, reality-light, revenue-zero approach to business operations changed the face of flying.
Apex brought its unique brand of flying to an incalculable number of passengers. And Apex received accolades from around the world. Apex was featured in the official blog of Springfield/Branson National Airport.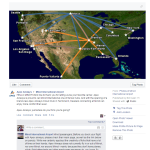 Apex also received kudos from an apparently-now-terminated social media manager at Minot International Airport (see screenshot at right). Unfortunately, Apex was driven out of business by a cease-and-desist e-mail sent by Andrew Solsvig, Minot's humorless airport director. Mr. Solsvig wrote, "I don't find [Apex's operations] amusing."
Minot International Airport had refused to offer any promotional support or financial incentives, despite a gusher of federal dollars flowing into the region's collapsing economy. The loss of any support from one of Apex's hometown hubs led to the demise of the carrier. Connecting bus service from Minot-SUX (Sioux City) never left the gate.
CHI will absorb the entire value of Apex Airways, including legal, promotional, operational, catering, and security expenses, by taking a one-time 7.24 CF write-down against FY'16 earnings.
Did you know? CHI is an innovator in pet leasing. Need a dog or cat for less than a lifetime? Try CHI's Instapets service. CHI: our surrenders leave scars that harden for decades.